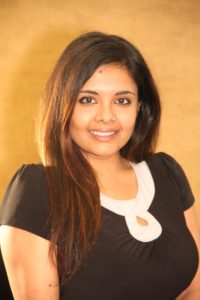 Associate: OTMLAW
Aparna Anantharaman is a licensed attorney to practice in the State of New York and the Federal Courts of the Eastern and Southern District of New York.
Ms. Anantharaman's extensive legal experience includes civil litigation and trials, employment discrimination, commercial law, tort liability, premises and products liability, and municipal litigation. She has served as lead counsel on many trials and has obtained numerous favorable verdicts and settlements in both State and Federal courts.
Prior to joining OTMLAW, Ms. Anantharaman worked at Finkelstein & Partners LLP, specializing in personal injury and plaintiff's side insurance litigation.
Ms. Anantharaman is currently a member of the New York County Lawyers Association's Civil Rights Committee. She earned her Bachelors of Arts in International Politics from Pennsylvania State University in 2006 and her Juris Doctor from Penn State Dickinson School of Law in 2012.