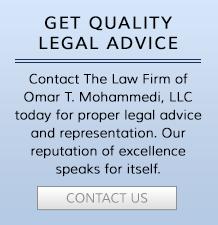 Our lawyers can represent you in English, Arabic and French and are licensed to practice in both civil and common law jurisdictions, including the United States and Algeria. We have represented our clients in tribunals in Europe and in North Africa. We are licensed to represent our clients before the Court of International Trade on related international trade disputes.
We have counseled various US corporations on international commercial transactions and investment, including but not limited to feasible studies on foreign investment, regulatory matters, letters of credit and import and export matters such customs, subsidies, countervailing duties and matters related to the World Trade Organization. We have represented clients on Intellectual infringements before the World Intellectual Property Organization ("WIPO").
The Middle East and North Africa
The Law Firm of Omar T. Mohammedi, LLC has extensive experience in representing companies investing in the Middle East and North Africa. We have advised and represented U.S. companies exporting to Algeria as well as Algerian companies looking for trade partners and joint ventures within the U.S.
We have lectured and offered seminars on legal matters affecting international investment risks, contracts, letter of credit, disputes, choice of forums and international arbitration.
We are also active with trade and business associations, such as the U.S.-Algerian Business Council, which helps to promote trade between the two nations through trade missions and conferences.
The Law Firm of Omar T. Mohammedi, LLC was proud to be a member of the U.S. delegation to Algeria as part of a U.S.-Algeria Business Council Trade Mission in February 2009. At the conference, managing partner Omar T. Mohammedi, Esq. made a presentation in front of the Algerian ministry and other business representatives entitled International Investment and Commercial Transactions: The Algerian-American Experience.